Known as the "Roof of Africa," Kilimanjaro is the tallest freestanding mountain in the world, attracting climbers from around the globe to attempt to summit. There are a number of trails for climbing Kili, and we can help you choose which route is the best option for you. We lead private climbs for one person up to 25 people, offering personalized attention through Zoom calls with your mountain guide prior to your climb. Our mountain crews are dedicated to leading you up the mountain while ensuring your comfort and safety.
If you've got questions about climbing Kilimanjaro or our other treks, let us know and we'll be happy to schedule a Zoom call with you to talk.
I'VE GOT QUESTIONS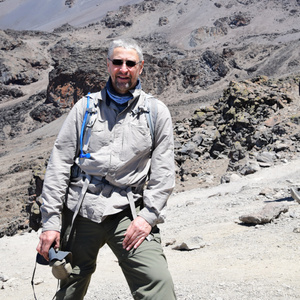 The pre-trip communication was professional, timely and very helpful. The in-country and on-mountain experience of TCS was awesome: abundant Tanzanian hospitality, with an amazing crew of assistant guides, porters and chefs. We were welcomed, encouraged, supported and enabled to the top of the mountain, and back down.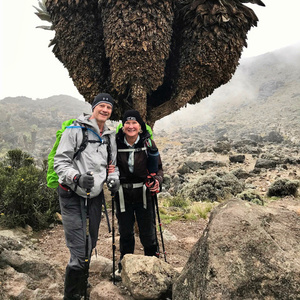 Our guides on both the trek and safari were amazing!! They were very knowledgeable, helpful, and spoke great English. They made us feel comfortable, welcome, and shared a lot about their culture and country. Our trekking guides (Festo and Michael) got us to the summit and made sure we did it safely.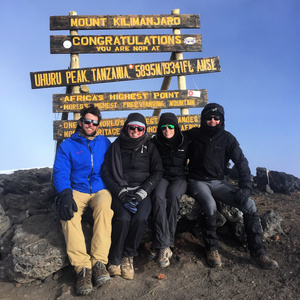 I couldn't be happier with how well [the mountain guide] had the trip organized and the friendliness of the guides and porters. We ate each meal with the guides and learned so much about local Tanzanian politics, customs and daily life. Festo clearly knows what he's doing and safely got us all to the summit, even when none of our group had previous high-altitude experience!